Intro to the MPCX Platform
MPCX is a digital blockchain driven financial services platform. Our long term aim is to aggregate all crypto financial services into one place.
The platform is designed to service entities' and individual's needs in the areas of digital wealth management, cryptocurrency exchange and trading, digital banking, crypto research and ICO promotion, and crypto lending.
In the short term, MPCX will create a blockchain driven decentralized ecosystem to manage innovative investors' portfolios of crypto assets. Based on the current market situation with a huge demand for the services and very limited financial management solutions we decided to create the MPCX Platform.
The MPCX Platform will be developed in three stages:
1. Jan 2017 – Dec 2018 – the digital wealth management platform
2. Dec 2018 – Nov 2019 – the cryptocurrency exchange
3. Dec 2019 – Jul 2020 – the digital banking and regulated wealth management platforms
At MPCX we apply a holistic approach. We will aggregate all crypto services into one place, will create in-house blockchain solutions for digital wealth management, cryptocurrency exchange and trading, digital banking and then we will expand our platform to include traditional asset classes. We have decided to begin with Digital Crypto Wealth Management Platform to manage portfolios of crypto assets of innovative investors.
The central philosophy of our platform is the Proof of Governance (POG) which means that each XDMC token holder will be able to vote, participate in referendum and be rewarded for the impact. According to the referendum we will decide how to develop MPCX.The XDMC Token will be the functional tool on the MPCX Platform. XDMC Tokens will be used to pay for the services inside the platform. Once the XDMC Token becomes liquid and popular, it will be used as the internal currency for our banking services.
The XDMC token can be purchased during the ICO or on the exchanges after the first ICO.
During Pre ICO round XDMC tokens will be available on Waves Platform. All Waves based tokens will be replaced with 1:1 Ratio before 1st ICO round into Ethereum based XDMC Token.
Token
Symbol: XDMC
Supply Type: Fixed
Token Type: Utility Token
Total Supply: 999,950,416
First ICO Round: July 2018 (Hard Cap = ETH 12,500)
Second ICO Round: December 2018 (Hard Cap = ETH 25,000)
Digital Crypto Exchange: 2019
Third ICO Round: December 2019 (Hard Cap = ETH 40,000)
Pre ICO ICO Price, XDMC/1ETH: 31,000
Accepting: BTC, ETH, LTC, ZCash, Waves
Min. Investment, ETH: 0.10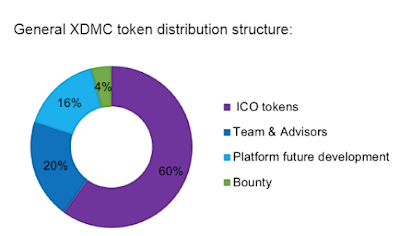 MPCX's Market Opportunity
MPCX is planning to develop a Blockchain powered decentralized ecosystem to provide investors in crypto assets with financial management solutions. Blockchain technology has experienced enormous growth and has created many investment opportunities. Moreover, crypto markets run 24/7 further increasing investment opportunities.
Crypto market capitalization stands at around $400 billion. The various ICOs have given rise to over 1500 coins, further boosting the market. Given that the market is still growing, more people will approach the company for assistance.
OUR MOTIVATION FOR LAUNCHING AN ICO
It is completely essential within consequence together with lie intensive yet then endure a dream. We obey include above as the desire to express ethnic beings within their conjunction with reap their opulence goals. The FinTech neighborhood proposes solutions because of the extraordinary problems of the crypto adopters.
We trust even robust disruptive potent along blockchain science then the ICO represents an innovative ways about raising capital. We need in accordance with disruptive usage case support. To improve our project's
development, we have decided in blockchain and crypto community any piece our vision. The MPCX Platform via issuing XDMC is the first of its kind in the development of MPCX Platform via issuing XDMC.
Our ICO will have several stages including one ICO round, to raise funds for MPCX platform development. During the pre ICO round, the XDMC token will be distributed with the maximum discount of all funding rounds. More information about the XDMC Token Sale and various ICO stages are provided in this document.
The graphics below show our analysis of the market: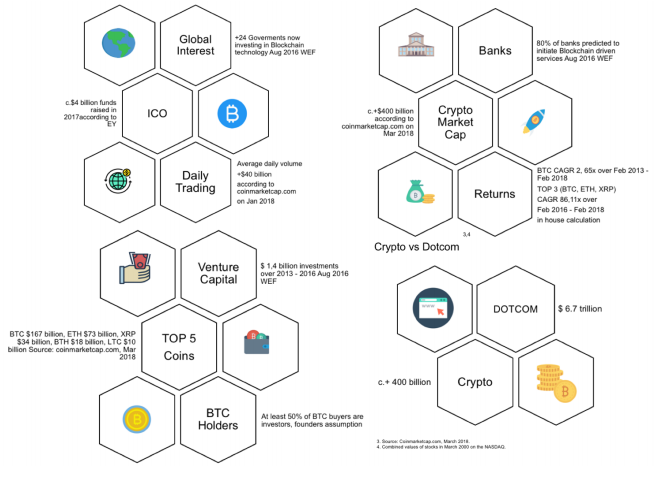 The Team
MPCX is led by Iurii Riabykin, as both the founder and CEO. Phil Millo is also a founder and remains critical in the in MPCX development. Alex Kozak is a co-founder and a senior legal advisor of the company. Md. Sadek Ferdous is the project's chief technical advisor.
For more details can be found:
Author By: SHANTA
Share This :