Cryptocurrency Exchanges
The two types of Cryptocurrency exchanges are custodial and instant. The custodial ones accept the users' virtual currency and store it until when they are requested. The instant ones operate on each exchange individually and do not store users' private keys.
Common Problems With Exchanges And ChangeNOW Solutions
Although Cryptocurrency industry is mainly focussed on decentralization, there are many centralized services controlling users' shares. These centralized exchanges and hosted wallets hold a lot of users' funds, keeping the Cryptocurrency dealers at risk. ChangeNow is seeking to decentralized the sector and give the users more control of their funds.
The centralization that has developed in the sector is associated with security problems. There have been cases of hacking in many of these exchanges. Furthermore, human error and technological failures that can lead to loss of funds are also common. ChangeNOW has gone through various multiple penetration tests to ensure they are safe. The project will mainly rely on decentralization technologies to minimize human error and any attack will only affect the involved user.
Although Cryptocurrencies thrive on the promise of transparency, most of the services in the sector are not transparent in their internal operations. Moreover, there is high secrecy about their implementation details. ChangeNOW is promising to be open and transparent in its operations and implementations.
Most Cryptocurrencies and services have various usability issues. Inexperienced users find it challenging to deal with keys, addresses, and hashes among others. ChangeNOW will rely on technology to enhance usability. Besides, the project will prioritize any detail that may help in simplifying the exchange process.
ChangeNOW And How It Will Work
ChangeNOW is an instant exchange service intended to provide its customers with safe, simple, and convenient services. The project promises to remain honest with its customers by ensuring it doesn't charge them extra or hidden charges. The transactions will be processed in as little as five minutes. However, all this will depend on transaction volume with larger transactions taking a little longer than the smaller ones.
The Benefits Associated With The Project
ChangeNow will be constantly working to enhance and improve its services by introducing new features. For instance, the customers can easily exchange over 100 coins and buy them with fiat.
ChangeNOW will give users more control of their funds than the current exchanges. The project is developing towards decentralizing the exchange.
There are complaints about lack of convenient and user-friendly virtual currency exchanges mobile apps. ChangeNOW is developing a mobile app to allow its clients to use their services using their most popular devices.
ChangeNOW will be a fully decentralized exchange system. The system will allow decentralized trade between users (peer to peer) to take place via an automated process. One of the main assets on this platform will be NOW Token.
ChangeNow is on Twitter where it interacts with the public. The company uses the platform to communicate important details about the project. Those with questions about the project can use the platform as the company responds on time.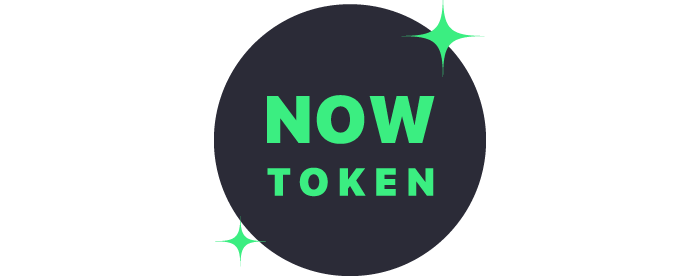 Team
Roman Lapin , CEO, has 12+ years of development experience on the edge with management skills. He has built 2 development companies from scratch. Has more than two years in experience in blockchain and cryptocurrencies. His background allows him to improve ChangeNOW service daily while building the most handy exchange interface ever.
https://www.linkedin.com/in/romalapin/
Sergey Sokratilin , Product Manager. Having a degree in physics, Sergey has some brilliant skills in product management. This outstanding mix allows Sergey to improve ChangeNOW on a daily basis. The team calls him simply Socrates.
Peter Sergeev , Lead Developer, is a blockchain enthusiast, he has experience in software development for 10+ years using the variety of languages and technologies such as Ruby on Rails, Elixir and NodeJs. His Blockchain experience is: building Block Explorers, working with RPC protocols of multiple currencies, working multiple exchanges API and markets data (cryptocompare, coinmarketcap etc.).
https://github.com/toothfairy
Denis Kulikov , Full Stack Developer, with 3+ years of experience in the blockchain industry. His Blockchain experience is: building Block Explorers, working with RPC protocols of multiple currencies, built web light wallet, working multiple exchanges API and markets data (cryptocompare, coinmarketcap etc.). He is also keen of photography, which allows him to approach the daily tasks with a creative twist.
https://github.com/altingfest
Website:
https://changenow.io
Whitepaper:
https://changenow.io/tokens
Telegram:
https://t.me/NOWtoken_Bounty
Twitter:
https://twitter.com/ChangeNOW_io
Facebook:
https://www.facebook.com/ChangeNOW.io/
Medium:
https://medium.com/@changenow_io
Reddit:
https://www.reddit.com/user/ChangeNow_io
Bitcointalk profile:
https://bitcointalk.org/index.php?action=profile;u=973425
Share This :